"...asinine stuff... a complete and absolute farce... nobody wants to hear that stuff."
- Pinchas Zukerman on period instrument performance


Thankfully, the days are gone when such opinions were the norm. By now most of us realize that performing music of the past on instruments of the time can only enrich our understanding and appreciation of the music, by opening our ears and minds to the sounds and textures experienced by its creators, and by showing us how intimately composers knew their art. By making us look at music in a new way, and by giving us the chance to rediscover over-familiar works as if they were brand new, period instrument performance has injected new life into the veins of old music.

Ossia is a flexible ensemble of accomplished performers on period instruments from the Toronto area and elsewhere. Our mission is to present music of the Classical and Romantic eras using instruments - originals or faithful reproductions - and performance practices appropriate to the times, in a way that combines historical integrity with artistic flair, in a congenial atmosphere.

~~

ossia (It.): or, rather, alternatively (hence, a different way of doing things)

os, ossis (L.): bone, marrow, skeleton; kernel (hence, the essence of things)

ossia (mus.): an alternate version of a particularly nasty passage (hence, we do things the hard way!)

~~

The principal members of Ossia are also active in performance on modern instruments, through their sibling group the Riverdale Ensemble.

The parent organization of Ossia, Riverdale Concert Productions Inc., is a not-for-profit corporation (Ontario Corporation No. 1635816), with a Board of Directors composed of music industry professionals and community supporters from Toronto and York Region.
---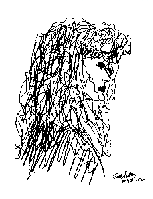 Keyboardist Ellen Meyer graduated with a Bachelor of Music degree in piano performance from the University of Toronto, where her teachers were Jane Coop and Pierre Souvairan. Since then she has performed as soloist, chamber musician and accompanist throughout Canada, in the U.S.A. and in Germany. Her recordings include a CD with the Riverdale Ensemble (Furiant), an album with the Bowkun Trio (Duke Street) and three CDs with the Cantores Celestes women's chamber choir (Furiant), as well as soundtracks for feature films and documentaries. Along with her chamber music activities, she accompanies a wide variety of instrumentalists and choral groups in and around Toronto. She has been featured as "Musician in our Midst" in WholeNote magazine.

~~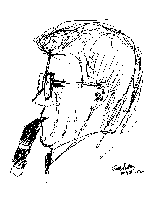 Clarinetist Stephen Fox, besides performing, is one of a handful of clarinet builders in the Western Hemisphere, producing both modern clarinets and exhaustively researched reproduction historical instruments, which are played by musicians in Europe, Japan, the U.S.A. and Canada. Born in England and raised in Western Canada, his first field of study was physics, in which he achieved a Master of Science degree from the University of Saskatchewan, before deciding on a career in music and receiving a degree in clarinet performance. He performs orchestral and chamber music in the Toronto area, and has presented recitals and lectures in Europe, Australia and the U.S.A. as well as across Canada. From 1994 to 2004 he has taught annually at Musikk Instrument Akademiet in Norway, and in 2004 was invited to teach at the Third International Masterclass for Clarinet at the University of Ostrava in the Czech Republic. His work has been featured on the CTV National News, and he has been profiled as "Musician in our Midst" in WholeNote magazine.

~~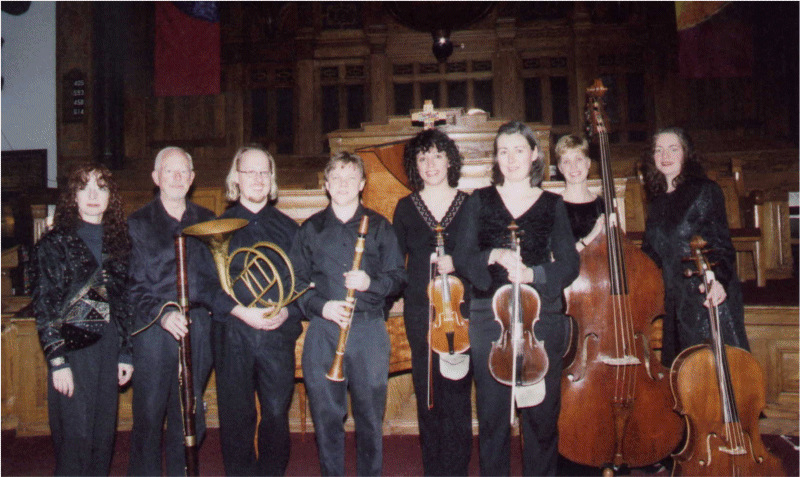 Beethoven Septet plus a pianist (just in case...)
Demonstrating an old clarinet and a very young piano
Flying the flag for period instruments at ClarinetFest 2002 in Stockholm
(photos by Larry Paikin)
Music critics at work (see above)
(Hieronymus Bosch)




The post-concert party
(Hieronymus Bosch)